All donations are used to buy food in bulk that is being sent from Berlin to Ukrainian bakeries that are currently playing a crucial role in securing food supply on the ground.
We are directly in touch with bakeries in Ukraine and have a wide and relevant network in Germany that allows us to do so.
You can donate to us by buying a loaf of designated Ukrainian bread at a bakery nearby or motivate a bakery in your neighborhood to bake it. If you don't have that opportunity at the moment, you can also donate directly to us here.
DONATIONS
WE HAVE COLLECTED SINCE
MARCH 2022
Donate for Bake for Ukraine
The most straightforward way to donate to Bake for Ukraine is the Bank payment via one of our partners We AID gGmbH or Elinor Treuhand e.V. It is Important to  include proper Purpose statement, as you may see below, then this guaranty that donation will be transferred to us without any delays.
RECIPIENT:
WE AID gGmbH
IBAN:
DE52 3702 0500 0001 8388 01
SWIFT/BIC:
BFSWDE33XXX
PURPOSE:
Bake4Ukraine – online donation.

BANK DETAILS:
Bank für Sozialwirtschaft Aktiengesellschaft
Konrad-Adenauer-Ufer 85,
50668 Köln, Germany
Telefon +49 (0) 221 973560

PAYPAL:
Die WE AID gGmbH vereinnahmt die Spenden im Namen der Initiative.
RECIPIENT:
Bake for Ukraine via elinor Treuhand e.V.
IBAN:
DE48 4306 0967 7918 8877 00
BIC:
GENODEM1GLS
PURPOSE:
online donations- ELINORG3NV5K Bake for Ukraine (JYG7JBG)

BANK DETAILS:
GLS GEMEINSCHAFTSBANK EG
Christstrasse 9,
44789 Bochum, Germany
Telefon +49 (0) 234 5797100
elinor Treuhand e.V. is a non profitmaking association.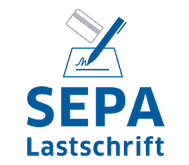 To setup recurrent donation with SEPA Direct Debit, please use the payment gateway at Elinor Treuhand e.V
We are a small NGO handeling bigger and bigger food deliveries. We want you to know where all the donations go to. Therefore we are working on an open book with all financial details.